Pat, one of our CBF field personnel who works among Persian Speakers in the U.S., describes her work for us:
The "Beloved Community" at our Persian Ministry just looks like any other group preparing food, serving it and cleaning up. Despite the struggle they may be having financially, this is how they welcome others in appreciation for what God has done for them. This is how they use their gifts in the Beloved Community.
 If you have lived in another country, you know how significant it is when you have a taste of home. This is what the Persian Ministry provides. Recently, one whom we welcomed expressed his appreciation for the Beloved Community by outlining in great detail his future plan to create a Welcome Home Ministry for those who will come in the future.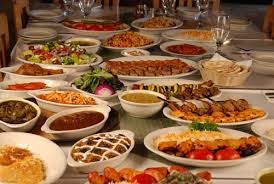 Question: What's better than of our Beloved Community?
Answer: Multiplication of Beloved Communities."